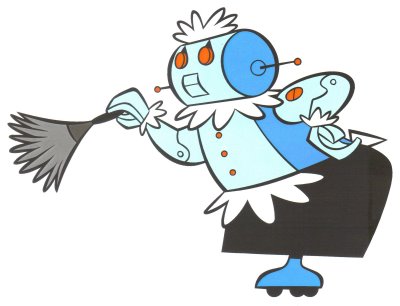 Ok, I know. Weird topic for a writing blog. What does a Rumba have to do with anything? Wait for it though, it's coming.
House cleaning is a time suck, especially vacuuming (loud groan at the thought). Now, I could just skip it altogether, but I live with a cat who likes to scatter litter from here to the North Pole. And he's long-haired. And I'm long-haired. And I write from home. I think you're getting the idea. Ignoring housework isn't really an option.
So in comes the Rumba. As I type this blog post, the Rumba is in the living room doing my housework for me so I can write this blog post for you. Later when I head to the gym, the Rumba will go to town on the bedroom/office, meaning I can justify my gym time. If the place magically gets clean while I'm working out, it's not like I sacrificed writing time. I actually saved writing time.
Now if they would come out with a pick my clothes up and put them in the laundry hamper/dresser drawers robot I'd be all set.
How do you make time for writing? Are there things you skimp on to give yourself some extra time?