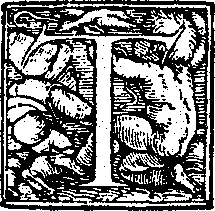 his weekend I attended SCBWI SF/South's Agent's Day. The conference was a wonderful experience to spend a day gaining insight from local agents. They discussed everything from the author-agent relationship to story structure to the business of publishing.
One presenter, Laurie McLean of Foreword Literary, stressed the importance of setting goals and creating a 5-year plan. This resonated with me for a couple of reasons.
Reason #1: Professionalism. Building a 5-year plan adds a level of professionalism to my writing. It takes it from hobby to career
Reason #2: Accountability. It's one thing to broadly say "I want to write books and have them published." It's another thing to say "By x I will have completed this book and sent it to y agents."
Reason #3: Focus. Like most writers, I have a million ideas in my head for my next book. When my current project gives me speed bumps, I'm often tempted to jump into the next idea. This is not advisable if I want to finish my project. My 5-year plan will give me something to look forward to – it will show me what I have to do to get to work on my next great idea.
Steps to Creating a 5-Year Writing Plan
To create a 5-year plan, there are some things you need to figure out.
What is the end game?
What genre(s) do you want to write?
How many books can you write in a year (and how many do you want to write)?
How much time/money do you want to commit to writing?
How much money do you need to make from your writing?
Be realistic – just like with a New Year's Resolution, setting an unrealistic goal is setting yourself up for failure
My 5-Year Plan
The Basics
The end game: Be a full-time professional author
Genres: YA & MG. I want to establish myself first as a YA writer, and then publish some MG books (mainly my Max's Plant WIP series)
What is my style: Sci-fi/Fantasy
2014
Complete The Colony
Submit The Colony to ~20 agents
Update outline for The Compound and Book 3 in The Colony trilogy
Sign with an agent
2015
If I have not signed with an agent, self-publish The Colony (this will affect marketing plans/submissions goals for books 2 & 3)
Market The Colony
Attend 2 writing conferences
Write The Compound
Submit The Compound for publication
2016
Write Book 3 in The Colony trilogy
Market The Compound
Submit Book 3 for publication
Attend 2 Writing Conferences
Begin writing London Book
2017
Finish London book and submit for publication
Market Book 3 in the Colony Trilogy
Market London Book
Attend 2 Writing Conferences
2018
Brush up Max
Submit for publication
Brainstorm new idea/begin work on new idea
Attend 2 Writing Conferences
This plan is not set in stone – there are a lot of unknowns that could change this. But it is a good start for keeping me grounded and focused.
For more 5-year plans, check out Marissa Meyer's 5-year writing plan.